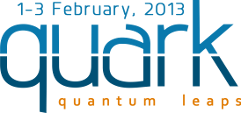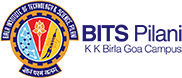 A hackathon and Google app engine workshop is a part of series of event that GDG Goa is doing in association with Quark. You need not have any pre requisites of app engine for attending this event. Some knowledge of java will be helpful We will have a workshop on 12th January 2013 , followed by a hackathon on app engine on 13th January 2012. This event has limited seats and is invite only. There are lot of Google goodies and other prizes to be won. You should bring your laptops and spike guards, while we will take care of everything else.
Register at : http://goo.gl/FeXZ8
Details
The workshop will be conducted by a renowned Software Developer Romin Irani.
Here's a brief profile of the speaker:-
Profile:
Romin Irani has more than 17+ years of software development experience. He is well versed with various technology stacks and is passionate about learning, writing and teaching software (Android, App Engine and HTML5). He has worked in a variety of product start-ups and currently he runs Mind Storm Software, which provides training/consulting in areas of Cloud Computing and Mobile Development. A published author of several books and articles in various trade journals and websites, including a free eBook on Google AppEngine that has been downloaded more than 30,000+ by developers all over the world.
Date - 12th-13th January, 2013
Venue - BITS Pilani K K Birla Goa Campus
Rules
To be announced during event.
Register on : http://goo.gl/FeXZ8
Team Specifications:
Minimum :
1 members
Maximum :
1 members
Judging Criteria
To be announced during event.
Resources