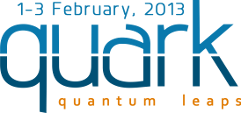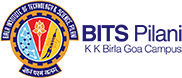 Are you a startup enthusiast? Do you wish to learn about working in startups?
Twenty19.com, India's Internship portal brings to you an exclusive opportunity to intern with some of India's top startups.
The Twenty19.com Internship competition, as part of Quark 2013, gives you a chance to explore your passion for startups with an internship and pave your path for your dream career.
Why should you participate?
- Chance to intern with some of the best startups in the country.
- Your chance to explore a career in your area of interest.
- Earn a cool stipend
- An awesome learning platform to gain industry exposure
- A chance to enhance your professional network.
Details
The competition aims to identify students for different paid-internship positions in startups across India.
On Twenty19.com's online Internship Competition platform, companies with their internships details will be listed. A link to this online platform will be emailed two days before the event.
Look for the internships that interest you and prepare for the Quiz Challenge!
Quiz challenge is a set of questions related to internship category asked by the companies for the internship you apply. Participants should take up the Quiz Challenge, while they apply for the internship they were interested in.
Based on the answers for the Quiz Challenge the participant will be shortlisted for the internship.
The competition will be held online. Outstation participants can take up the competition at BITS Goa's Computer Lab. Participants who are interested in taking up the competition online, they can take it up from the house / hostel room.
Venue: Online, BITS Goa's Computer Lab
Timings: February 1st to 2nd (24 hours)
NOTE: Only those who register for the event will be allowed to apply for internships.
Rules
Twenty19.com and the participating companies will use email as the primary mode of communication.
Please ensure that you have registered with a valid email id that you check regularly.
1. The competition will run ONLINE for 24 hours.
2. Participants will have to take up this competition individually.
3. Log in credentials and link to the competition will be emailed to the registered email id.
4. Participants should check if the internship fits in their field of interest before applying for the same.
5. When the competition commences (on 1st Feb'13),
a. Goto Twenty19.com's online Internship Competition platform
b. Login to using the credentials sent to your email id,
c. Apply to the internship that interests you
d. Take up the Quiz Challenge and give your best.
6. If a company shortlists a participant, they will get in touch with the participant over email for further tasks.
7. Typically further round of interview would be either company gives shortlisted students a second set of questions to answer or conduct telephonic interviews.
8. Computer facility will be provided for outstation participants.
Team Specifications:
Minimum :
1 members
Maximum :
1 members
Judging Criteria
Companies will instantly check participant's answers to the Quiz Challenge.
The companies will shortlist the students, after the online round, for a final round of interviews.
The shortlisted results will be announced over email!
Resources
Sample questions will be listed here shortly.
Contacts
Nikhil Taneja
09975571233