Introduction

|

Details

|

Rules

|

Judging Criteria

|

Contacts
Bluechip Beatdown
For every product, there's a life cycle. It starts with the inception of the idea, the R&D into the product, analysis of the market, a marketing strategy, effective pricing and finally, continual innovation. Perfection in all of these are all you need in the making a Blue-Chip company.

In Blue-Chip Beatdown, we put you in the shoes of an analyst, a salesman, a spokesperson and a CEO. Spanning over three days, this competition will test marketing skills, innovation, team work and finally the ability do that one thing differently.!
Prizes worth INR 25000 to be won! Hurry up! Deadline extended to 15th January 2012
Details
Round 1
Participants will be given a scenario based on the on-campus activities at BITS Pilani - K.K. Birla Goa Campus. A detailed map of the campus will be given to the students detailing all the food outlets and places where students hang out in the campus.
Based on the information provided, participants will have to choose from one of the following alternatives:-
1. Pizza Outlet
2. Juice Store
Participants are required to analyse the scenario given below on the basis of the type of outlet they choose, its location, competition, pricing and demand and prepare a detailed report

Entries should be submitted to [email protected] by 15th January 2012
Round 2
Shortlisted entries from the first round will proceed for Round 2 which will be held on campus. Here, the teams will be required to present their models explaining the marketing strategies to a panel of judges.
Round 3
Shortlisted entries from Round 2 will move on to Round 3.
This round will test the participants' abilities to come up with effective marketing strategies and ad-campaigns along with their capabilities to work in teams.
Round 4
The final round of this flagship event will culminate with a merger of "The Apprentice" and "The Amazing Race". Teams will battle it out on the streets of BPKKBGC as salesmen to emerge as winners in this one of a kind event.
The Scenario

Useful points you should keep in mind while preparing the marketing strategy–
• Working hours at campus extend from 8a.m. to 5p.m. encompassing 9 working hours. It is not necessary that a student has classes during all working hours.
• Students have to come inside the college before 10:30p.m. at night and girls have to reach their hostels before 12:30p.m.
• Mess timings
Breakfast - 7:30 a.m. – 9:30 a.m.
Lunch - 12 noon – 2:30 p.m.
Snacks - 4:30 p.m. – 6:00 p.m.
Dinner - 7:30 p.m. - 9:30 p.m.
• Eateries on campus :-
• Ice and Spice – Serves juices, shakes, pizza and various snacks. Although they have been in the juice and ice cream business for quite some time now, they have only recently entered into pizzas and maggii.

Timings – 10 a.m. – 2 a.m.
• Monginis – People are found here for a cup of tea or coffee. It also serves cakes and soft drinks. This is also the only mobile phone recharge station on campus. A variety of burgers, donuts, muffins, sandwiches and small pizzas are available.

Timings – 9 a.m. – 12 midnight
• Nescafe
Timings – 10:30 a.m. – 6 p.m.
• Institue Cafeteria – Students are generally found here often since it is a usual tendency to miss the meals in the mess especially at the time of breakfast between the 10 min breaks between classes. It offers Indian and Chinese dishes. There is a decent crowd for dinner but during lunch it is frequented mainly by faculty members.

Timings – 8 a.m. – 10 p.m.
• Shahi Darbar – a multi-cuisine restaurant.
Timings – 8 a.m. – 10 p.m
• Night Canteen – Runs in both the messes and serves the purpose of being the only fast food outlets on campus.
Timings – 11 p.m. – 2 a.m
Student Movement

• A number of student bodies and clubs operate in the Campus. The clubs are run by student elected representatives and are usually coordinated by a faculty member for each. Various clubs like Music Society, Dance Club, Drama Society, Literary & Debating Club, English Press Club, Rock Club, Mime Club, Centre for Entrepreneurial Leadership, Wall Street, etc are among these organizations. Students manage entire activities and budget of the organization beforehand and plan out events for the entire semester in advance.
Generally the meetings of these student bodies are held between 5:30 p.m. and 12:30 p.m. in and around the Academic Building .
• Student Activity Centre (SAC) is a multi-purpose sporting facility centre comprising of badminton courts, table-tennis hall, Pool table, gym, carom tables etc.
Timings – 5:30 AM – 8 AM & 5:30 PM – 9:30 PM
• During the day, students are usually found near the academic complex, whereas during the evenings a lot of activity can be seen around SAC and near hostels.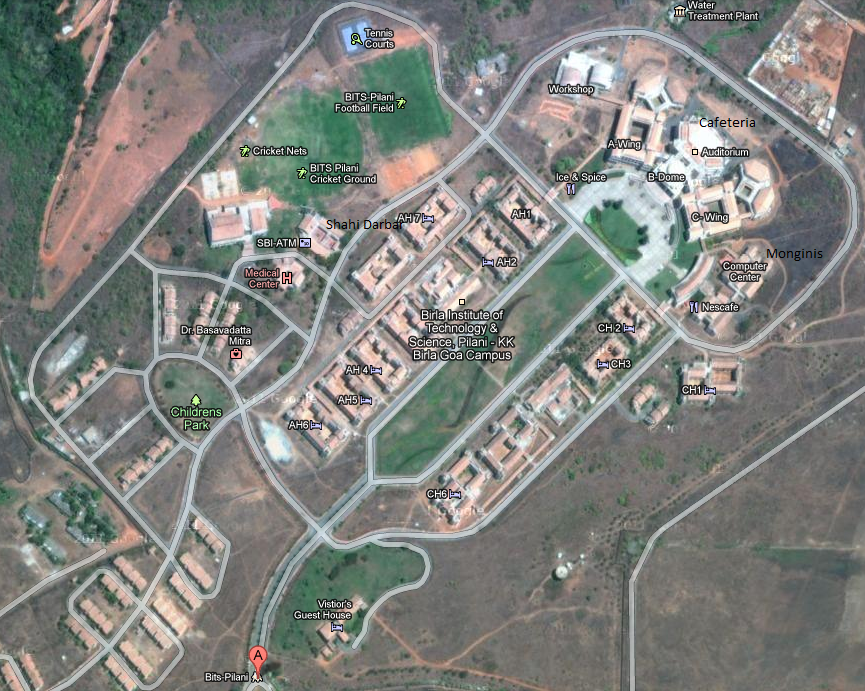 Rules
ELIGIBILITY CRITERIA:

Participants are required to carry a valid college-identification proof.
Report Specifications:
· Page limit is 5.
· Font type – Times New Roman ; Font size – 12
· Line spacing should be 1.5
· Text should be justified
The report should be submitted in the MS Word or PDF zip file format.
Plagiarism is strictly discouraged and is grounds for rejection.
The shortlisted candidates will be called to give a presentation of theirsolutions before the panel of judges during QUARK.
The decision of the judges is final and binding.
Team Specifications:
Minimum :
2 members
Maximum :
2 members
Judging Criteria
Round 1 will be judged on:
Reason for choice of product with regard to:
Location

Timings

Prices

Marketing Strategy

Target Audience

Product Differentiation
The judging criteria for the next rounds will be intimated later.
Resources
Contacts
For further details mail your queries at [email protected] or contact us at
Rahul Anand
+91 96655 43148
Aditya Dadu
+91 96659 10025
Namrata Nadkarni
+91 99205 63660
Rishabh Goel
+91 96044 36324