Challenge. Compete. Evolve.
Initiatives
The world as we see now isn't just the product of actions but inactions!
It's high time that we not only pay for our actions...but also inactions...
Indulge. Innovate. Inspire.

In this segment of events, Quark 2012 focuses on sectors like Clean Energy, Green Buildings, Agricultural Efficiency, Rural Electrification and Urban Waste Management.

This provides a perfect platform for the participants, professionals and policy makers to come together and deliberate on the solutions to these concerns. It also creates an ideal environment for spreading awareness about the development sector and usage of clean and efficient energy.

The initiatives include:

Guest lectures on sustainability, environment and energy consumption.
Environmental exhibitions
Performances by "green" musicians and bands
The initiatives also include three events; namely Bhagirath, Sustain-a-Build and Eco-Architect. Planned in association with actively functioning student bodies each of these events has been of the campus focusing on the related issues.
PRIZES WORTH 15 K TO BE WON
TOP TEAMS TO GET TERI CERTIFIED CERTIFICATES OF APPRECIATION
ROUND 2:
VENUE: A-602 TIME: 3pm

Do you dream of becoming the torchbearer of 'Green India'? Do your grey cells contemplate a sustainable future for the nation? Then, here's the first step to materialize your ambitions.Turn an existing building into a green marvel, a prototype for upcoming green buildings.Remember,change is the way!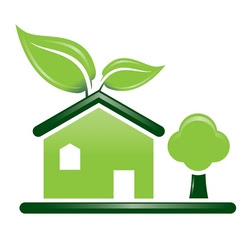 Courtesy:
,
and
presents to you

The evolution of science and technology stems from the need to solve the problems of the society. Bhagirath 2.0 during Quark 2012 will involve technocrats in the same pursuit!

Bhagirath - is an event aiming at inviting technological solutions to the current social problems.

Participants require knowledge of current technological developments in social sector and preferably have very non-conventional methods to attack the given problem statements.

Prizes worth INR 30,000 to be won
Deadline for Abstract Submission has been extended to 18th January 2012.
Event Venue: Room A 601 Date: 4th February, 2012 Time: 10 AM
Please check the results in the 'RESOURCES' section!!
IMP NOTE : TEAMS SELECTED FOR SECOND ROUND HAVE TO MAKE THEIR PRESENTATION OF MAX. DURATION 10 MINS.
ALL 2ND ROUND PARTICIPANTS ARE REQUESTED TO SEND THEIR TRAVEL DETAILS BY 4PM, 2nd FEBRUARY, 2012...
Round 2:
1. All teams have to prepare a presentation on there IDEA.
2. The presentation should explain the details of the IDEA and at the same time discuss its practicality, cost effectiveness and its effect on the environment.
3. Simulation of your model in any software , like PRO-E or AUTO-CAD will help you get more marks.( For example a 3-D model of your IDEA, or a computer a code that can explain the working of your model).
4. The event will take place in the morning so accordingly plan your travel.
ALL THE BEST!!

For more info, send in queries at [email protected]
In the process of development, the issues confronting today are achieving desired development for economic or social reasons on one hand and safe guarding the environment and maintaining good quality living conditions on the other. While taking up developmental acivities, the assimilative capacities of the environmental components i.e., air, water and land to various pollution are rarely considered. Also, lack of proper land use control is resulting in poor land use compatibility. The developmental activities being haphazard and uncontrolled are leading to over use, congestion, incompatible land use and poor living conditions. The problems of environmental pollution are becoming complex and are creating high risk environment.
Here, you're given an opportunity to think out of the box and to solve environment-related problems in an innovative way!
Prizes worth INR 30,000 TO BE WON!!!

Check out the details and rules sections for important information.