Challenge. Compete. Evolve.
Corporate
Aiming at people, who enjoy dealing with challenges and risks with an eye on that elite league of the multibillionaires, the Corporate category, is specially designed to test your business skills. If you find comfort in the high stakes high reward system, and love the business jargon, then this is one Category, you wouldn't like to miss. With events specially designed to assess your analytical skills, and your business sense, find out whether you have the aptitude to be among the future Fortune 500 or not!!
For every product, there's a life cycle. It starts with the inception of the idea, the R&D into the product, analysis of the market, a marketing strategy, effective pricing and finally, continual innovation. Perfection in all of these are all you need in the making a Blue-Chip company.

In Blue-Chip Beatdown, we put you in the shoes of an analyst, a salesman, a spokesperson and a CEO. Spanning over three days, this competition will test marketing skills, innovation, team work and finally the ability do that one thing differently.!
Prizes worth INR 25000 to be won! Hurry up! Deadline extended to 15th January 2012
A successful manager is one who saves his company from sinking during a crisis and converts the adversity into opportunity. Do you have what it takes to keep a company afloat when confronted by a problem and then lead it to the pinnacle of its success?
Intellect - The Case Study Contest gives you an opportunity to prove your Managerial skills and Critical Thinking when challenged with a real life corporate problem. Get ready to challenge the sharpest aspiring managers of the country in the toughest of situations, with your crisis management instincts, and finance and accounting acumen.
Prizes worth Rs. 20,000 to be won. Please scroll down to download the case study and get started!
Announcement: Registrations closed.
Knowledge Partners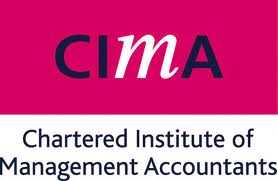 www.cimaglobal.com
Case Study: ../2012/files/CIMA_Case_Study_-_Kadgee_Intellect_2012.pdf
Tips: ../2012/files/Tips_Intellect_2012.pdf
Prizes worth Rs 20,000 to be won, So better put down the pen to work
In a fast changing world, constant reinvention of strategies is the need of the hour. QuEST 2011 takes you on a journey exploring the entrepreneur in you through a multidimensional world that tests your skills in reaching out to almost all strata of society.

QuEST or The Quark Entrepreneurial Skills Test, as its name suggests, tests your entrepreneurial skills to survive in a cut throat society that thrives on innovation and cost effective means of business operations.The rounds of QuEST are designed to meticulously analyze your creative abilities and innovative edge. The challenge focuses primarily on your business skills, and the effectiveness of its execution. The elimination round details are given below. Do you have what it takes to win the challenge?
Last Date for Submission has been extended to 15th January.
It is said that stock trading is an art in itself. The stock market is a virtual battleground for dreams - some of them are realised magnificently, while some bite the bitter dust. The Wall Street Revolution provides a virtualization of the same, albeit on a smaller scale. It aims at acquainting the participants with the nuances of the stock markets by providing a simulation of the real-world stock trading scenario.

A quick, analytical mind, the ability to think on one's feet and rapid reflexes are the only prerequisites to winning the Wall Street Revolution.